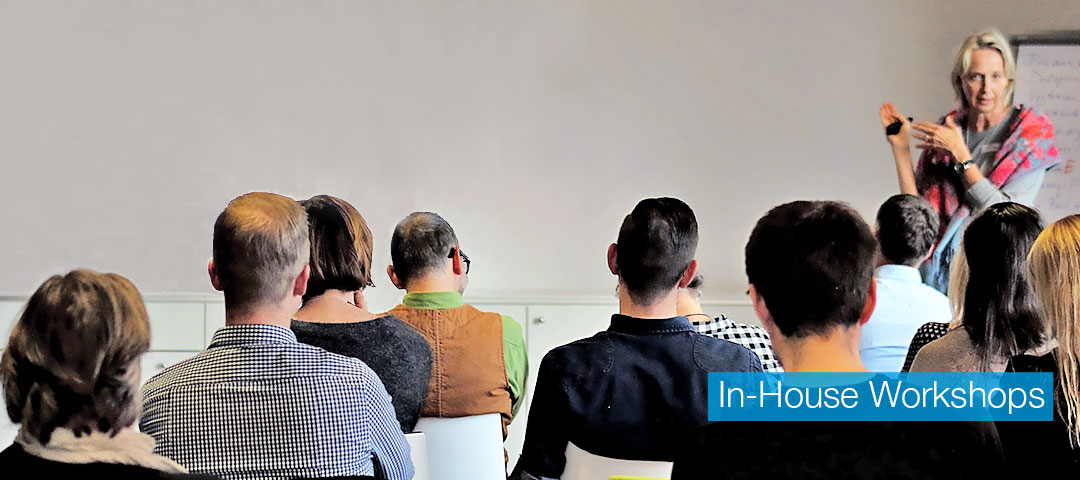 INHOUSE PROGRAMS ON MINDFULNESS
I offer different programs and approaches to introduce and deepen mindfulness practices and engage your organisation. Partnering with me means entering into a conversation about developing the potential of your organisation and people - customized for your unique needs.
---
A

  SEARCH INSIDE YOURSELF

The renowned mindfulness program born at Google.
---
B 
Corporate-Based Mindfulness Training (CBMT)
Potential Project's successful mindset program to help leaders and organizations to enhance performance, innovation and resilience - grounded in neuroscience and research.
---
C 

Mindfulness at Work

The program on self-leadership for everyone in order to improve performance and effectiveness by doing less and achieving more.
---
D  

Search even deeper


The advanced program.
---
E  

Program Partnership


Integrating mindfulness training into your existing in-house training and leadership development programs.
---
F  

Keynotes


Thought-provoking and engaging keynote speeches at your conference, at your annual offsite, Lunch & Learn, team day or convention or fair.
---
WHAT PARTICIPANTS SAY
More than just stress management - this is definitely a practicable, business-fit way to integrate mindfulness into everyday life at work. Mindfulness as a leadership skill strengthens our clarity, consideration, creativity and can-do mentality. The program helped us to understand that mindfulness and meditation in our occupational life are much more than mere instruments to manage stress: mindfulness is an inner attitude. We are very grateful to the highly professional teachers.
(Hans-Peter Keller, Leader Information Technology, Helsana Versicherungen AG)
That was probably the best thing that happened to me at work this year The exercises are surprisingly easy, almost simple. You soon want to do them for yourself. But it is not that easy. Initially my thoughts start to digress again and again. If you are engaged by the process, you need the willpower and determination to stay focussed: YES, I want to make the most out of my "space between stimulus and response"! Thank you for showing us the way.
(Anette Liebethal, Organisational Development Informatik, Helsana Versicherungen AG).
"I learned how to use meditation to reduce my stress level and improve sleep with easy-to integrate practices."
"I realized how important mindfulness is in my daily life – everyone in our company should take this course!"
"Simple mindfulness practices can have a great impact on my effectiveness."
"Great learning about different tools to strengthen my self-perception, get more clarity and make better decisions."
"I saw a good alignment of scientific findings with mindfulness practices."